Needing Your On Site Stormwater or Wastewater Disposal Design Sorted?
Need onsite sewage waste or stormwater disposal systems designed in the BOP, Coromandel or Waikato, we can help. When designing your system, we take into consideration your site, system options and system capacity.
At Actionplans Ltd, we can assist you with both your wastewater and stormwater disposal design work and PS1 Producer Statement, including:
Stormwater disposal design reports for soak pits or detention tanks
Wastewater disposal design reports
We can also assist local Orchard owners with BOP Regional Council requirements to obtain compliance in regards to wastewater. As an approved designer of this work, we can bring design solutions to our clients to comply with Council requirements.
Jon is an approved OSET on site wastewater designer with BOP Regional Council & also approved on the Waikato Group Register for on site wastewater & stormwater disposal design, review & site observation. This means Jon can carry out this work anywhere in the BOP, Waikato & other regions, including the Coromandel Peninsula.

If you're ready to proceed with your stormwater or wastewater disposal design project, so are we.
Please contact Jon today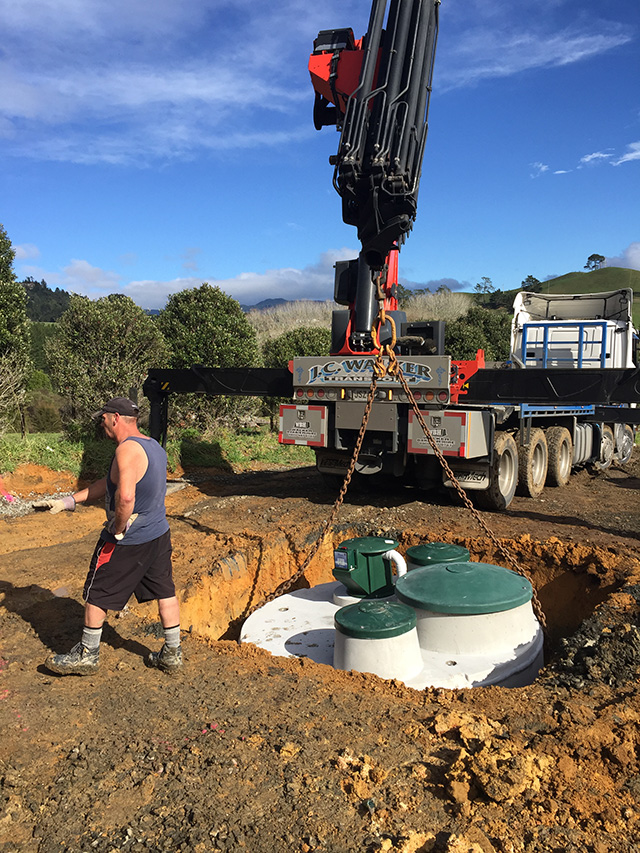 Humes Oasis Clearwater Secondary On Site Sewage Treatment Plant installation - Coroglen. Supplied by us.
Plant is lifted by hyab from the delivery truck directly into the excavated hole.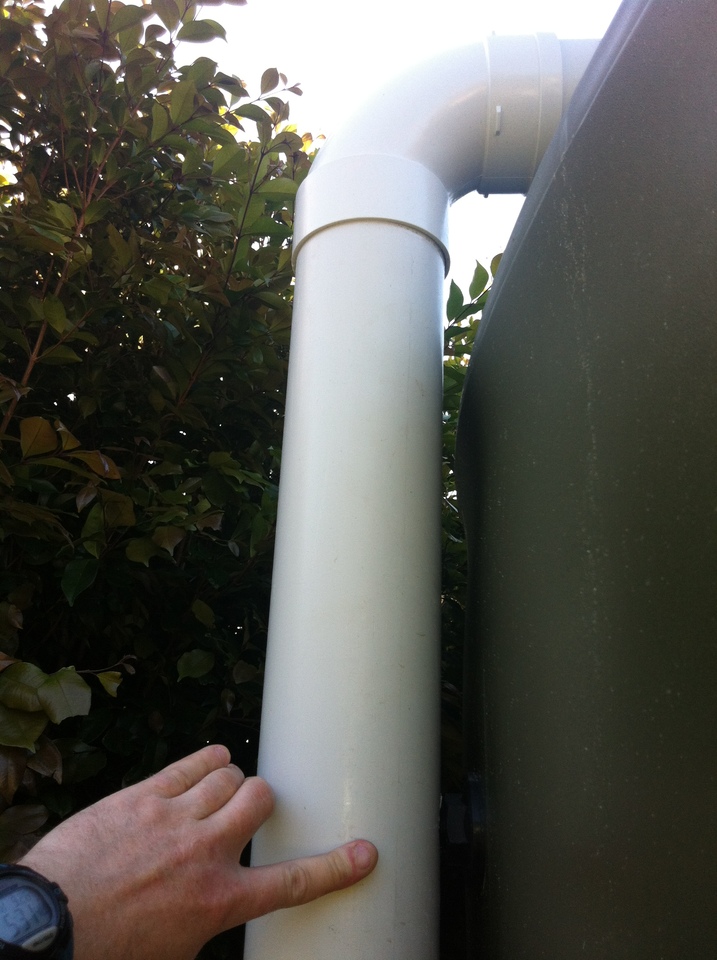 A stormwater detention system designed for a Hahei property.
Finger is pointing to a 20mm ø detention outlet which connects straight into the main 100mm ø overflow.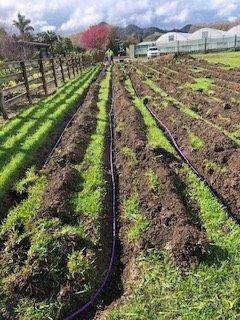 Sub-surface pressure compensated dripper lines about to be covered in top-soil and re-grassed. This is often how treated sewage is disposed of from the sewage treatment plant.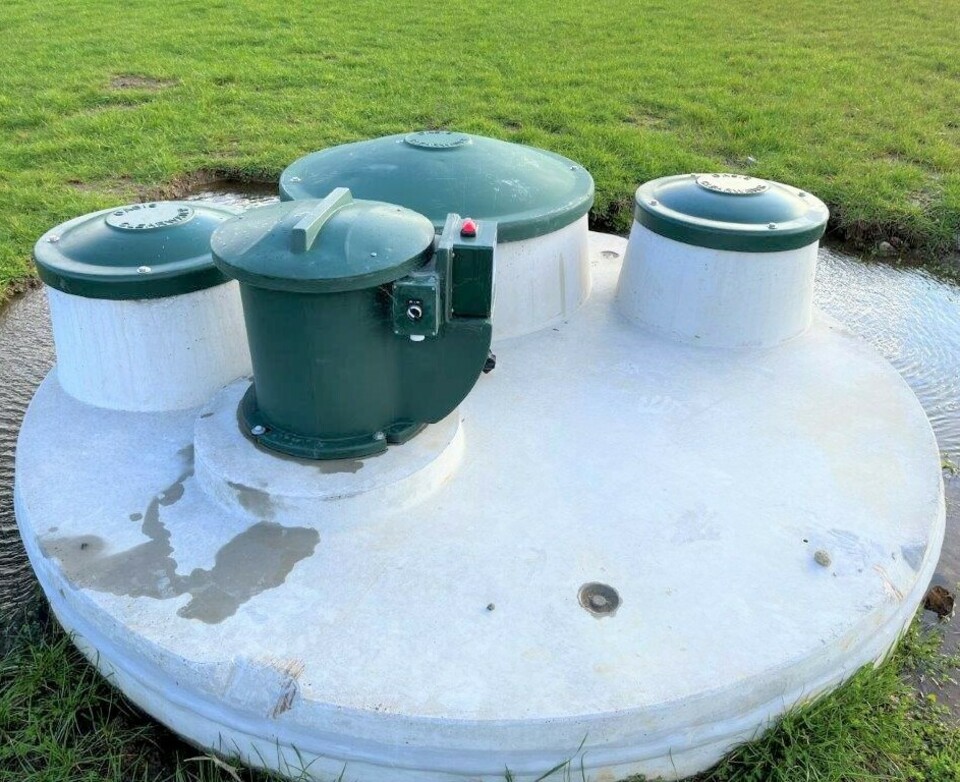 A Humes Oasis Clearwater sewage treatment plant supplied by us awaiting backfill around & over the top of the tank & pipes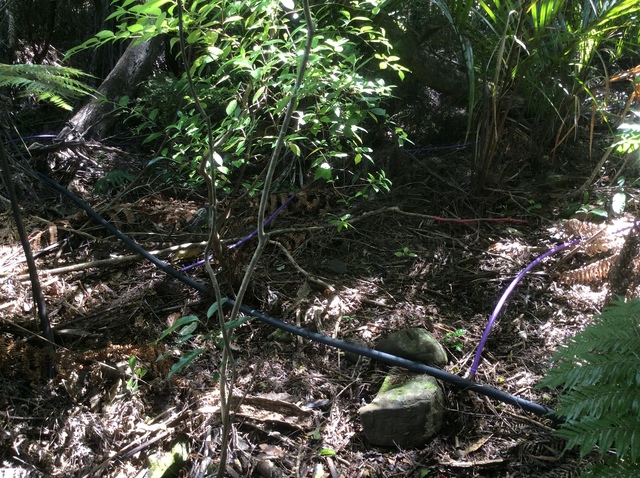 Surface laid pressure compensated dripper line sewage disposal system run through the bush. For bush-clad lots, this is often how treated sewage is disposed of from the sewage treatment plant.