Geotechnical & Structural Engineering Consultancy Services
Bay of Plenty & Coromandel Geotechnical Engineering Services
We undertake geotechnical and building specific soil site investigations to assess their suitability for building on and for design of foundation systems
We collaborate with a number of preferred CPEng Geotechnical Engineers and bring them when their expertise is required, such as for liquefaction assessment or slope stability assessment. In the Bay of Plenty, if liquefaction assessment is necessary, we work in with Cat 1 CPEng Geotechnical Engineer Marianne from ICE Construction Ltd and Perry Geotech Ltd for deep CPT Geotechnical testing. Hand held testing is carried out by us. Where a Cat 1 Geotechnical engineer is not required, we also work with Kirk Roberts Consulting Engineers Ltd. In the Coromandel area, we work in with Glenn Gille CPEng Geotechnical Engineer from Ormiston Associates where their expertise is required.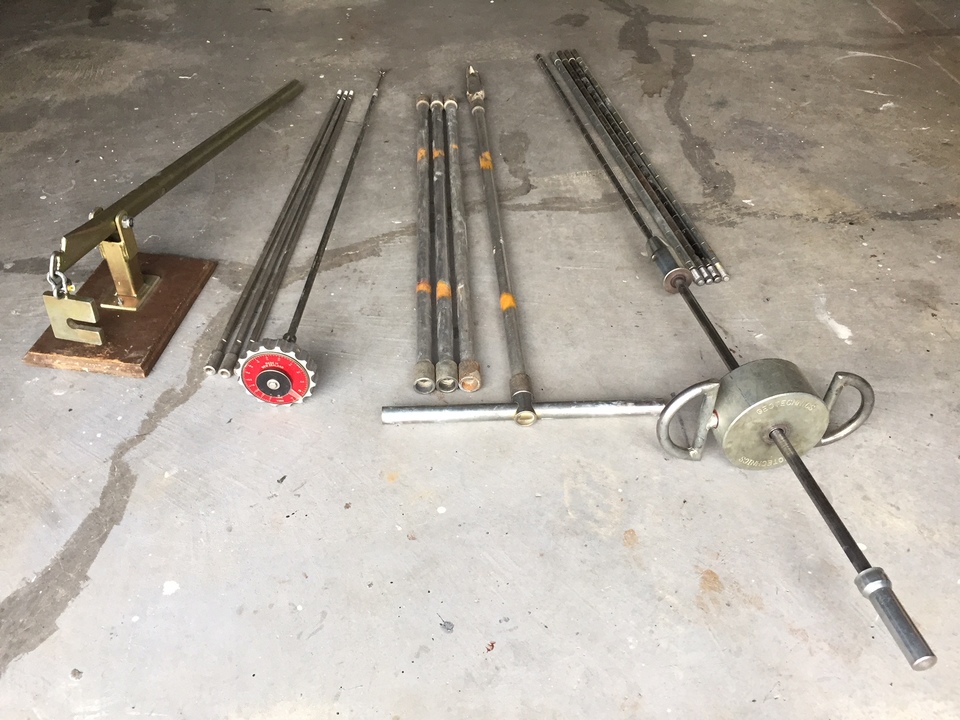 When undertaking geotesting, some of the tools we use (from left to right( include:
Scala Penetrometer lifter.
Shear Vane, for testing cohesive soils like clays.
Auger for sampling soils along the test depths.
Scala Penetrometer for testing granular soils like sands.
If you're ready to proceed, so are we. Contact Jon today to arrange a time for a meet up or a chat.
This website is under construction. Publish to see your most recent changes when navigating menu buttons or links below. Publish does not mean go live. Publish is a "2nd step save" that has more significance once you are live. Once you are finished viewing this under construction page, please close this browser window or tab, and return to the content management system. If you navigate to another page, you will enter the published area, and not see WIP changes. This message, and any under construction banner, will be removed once your website is live.